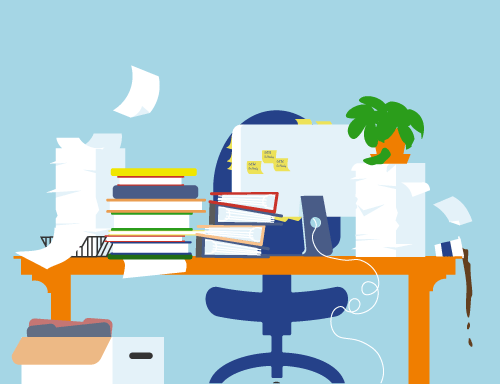 A MESSAGE FROM THE MINISTER'S MESSY DESK
On June 20th I will be taking an extended leave of absence called "Inter-Mission" for 10 weeks until August 29th. This leave has been in the making for two years. Permission to take an inter-mission requires a minimum of 1 year notice. The session originally gave me permission to take this leave starting June  27, 2021 but when it was clear the pandemic was still causing instability I postponed it by a year.  When people ask what is an inter-mission I often explain it as a short term sabbatical. 
Inter-mission is a policy of the PCC that was adopted in 1992. It is described as, "A time to be for the sake of self, not for the congregation, the Church or for acquiring academic credentials. The mode is to be that of follower, not leader, thus the need for a spiritual guide to enable reflection and discipline. Considerable latitude is given to what actually may happen in the time set aside." 
The past two years have been exciting but also very challenging and to be honest have caused stress on my physical, mental and spiritual health as well as on my marriage. This leave will help me and Mike nurture all of that. 
I have signed up to take a few courses at VST including "Love and Desire according to Mark 12:20-31" and "Thomas Merton on Sustaining Hope in the face of Social Crisis".  I was also a successful applicant into the Guder Scholar's program at St. Andrew's Hall in August. This is a think-tank program for active clergy. The theme this year is Missional Leadership for an Online Church. All of these courses and opportunities will compliment my retreat and spiritual renewal very well. And I hope I will come back in the Fall full of ideas, energy and lessons. 
Please note that during an inter-mission the minister is responsible for covering the costs of pulpit and pastoral supply. However, the Session has generously offered to cover 4 weeks of pulpit supply. I have made arrangements for some excellent preachers and pastoral coverage including, The Rev. Ruth McCowan, The Rev. Dr. Ross Lockhart, and The Rev. Bob Geddes (who will be here Aug 4-24).  During the month of July, Angela Hope is also available for pastoral care. A Schedule with contact information will be provided soon. 
Of the twelve students who graduated with me from Knox, College,  ten went into full time ministry. In the last year, three have left ministry all together, two are on medical/mental health leave, and two have left congregations and are currently without a call. I share this simply to demonstrate that this has been a challenging time for pastors and the hope is that an Inter-mission will provide some rest and renewal so that I can continue in full time ministry well into the future. Thank you so much for your support and prayers!
IMPORTANT ANNOUNCEMENTS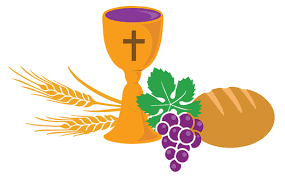 We will be celebrating the sacrament of communion THIS SUNDAY during our regular service. Those attending in person will have individual packets. For those watching online, please prepare your own elements. 
Greeters Needed: We are looking for one or two people a week to welcome congregants as they arrive. Please phone the office if you are willing to be added to the rota. 
"Meet the Disciples" Bible study continues every Thursday over zoom at 7pm until June 16. Folks are welcome to participate even if they've missed the first meeting. Email Jenn for the handouts and zoom link.