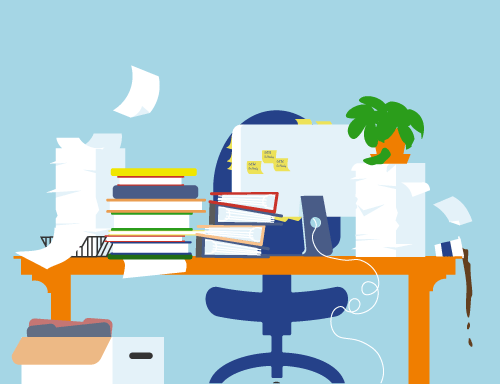 A MESSAGE FROM THE MINISTER'S MESSY DESK
Thank you for your kind words and encouragement regarding my upcoming Inter-mission. A reminder that I will be taking an extended leave June 20th to August 30th.  Below is the schedule of the services for June, July and August. It is our plan to offer live-streams for all of our services unless they are hosted at the United Churches in which case you can access the service through their websites.
A reminder to elders that we have a session meeting on June 14 at 7pm over zoom. 
Please note Jenn will be away June 14 9am-4pm moderating Presbytery in Nanaimo. 
Sunday Services:
June 12: Rev. Jenn
June 19: Rev. Jenn
June 26: The Rev. Ruth McCowan
July 3: SHARED SERVICE hosted at St. George's United Church at 10:30am
505 6th St. Courtenay (for live stream: stgeorgesunited.com)
July 10: SHARED SERVE hosted at Comox United Church at 10am
livestream: comoxunitedchurch.com
July 17: SHARED SERVICE hosted at CVPC at 10:30am with Whitney Hanna
July 24: The Rev. Ruth McCowan
July 31: The Rev. Dr. Ross Lockhart
August 7, 14 and 21: The Rev. Bob Geddes
August 28: Wayne Penner
Pastoral Care:
For pastoral care please contact the office, your elder or the following people:
June 20-27: Ruth McCowan
June 28-July 11: Angela Hope
July 12-18: Whitney Hanna

July 19-25: Ruth McCowan
July 26-Aug 2: Angela Hope
Aug 3-23: Bob Geddes
Aug 23-29: Angela Hope
Announcements
The office will be CLOSED July 4-8th. 
We are pleased to announce that we have partnered with Glacier View Lodge as their emergency muster point. In the event of an emergency they would move their residents to CVPC for a refuge period of 24 hours. As such we are storing a small amount of items on their behalf. These items are clearly labeled totes above the freezer in the pantry as well as a few cartons of non-perishable food items on the lower southwest cupboard by the left of the stoves. The staff and residents of Glacier View are very comforted knowing that in the event of an emergency we can provide a temporary shelter. 
1 Peter 4:10 – Like good stewards of the manifold grace of God, serve one another with whatever gift each of you has received