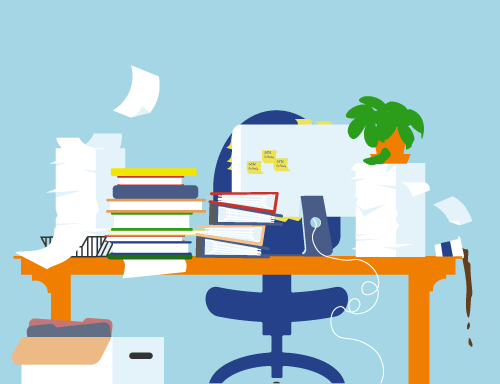 A Message from the Minister's Messy Desk
Holy Week is a funny time in the church calendar. For most of us the week doesn't look all that different from any other week, aside from perhaps a couple extra services.   This year, like last year, it is different, and certainly the recent changes to restrictions have made that all the more poignant. We are living our own upheaval while constantly adapting to a "new normal". In the Gospel according to Matthew after Jesus entered Jerusalem to shouts of Hosanna he then spent the next four days within his own upheaval. He cleansed the temple, cursed a fig tree, dealt with the authorities who tried trick him at every turn, and told some of his best parables (like the parable of the wedding banquet or the parable of the talents) all before Thursday night. This wasn't a normal week for Jesus yet he continued to teach and preach and heal while the chief priests were plotting to kill him. I would encourage you to read Matthew 21-26:16 to find out all that Jesus got up to in those few days! Then I would encourage you to participate in the online shared services provided by some of my colleagues.  May we all find the space to live this holy week anew.
HOLY WEEK SERVICES:
April 1st: A pre-recorded Maundy Thursday meditation will be provided by St. John the Divine, Anglican Church and will be available on Thursday at: www.sjtdcourtenay.ca/live
April 2nd: A LIVE Good Friday service will be provided by St. George's United Church at 10:30am. Information on the service can be found here stgeorgesunited.churchcenter.com/registrations/events/797054
April 4th: A LIVE Sunrise service will be provided by Cumberland Weird Church at 6:45am it can be found here:  www.weirdchurchcumberland.com
Our regular Easter service will be live streamed at 10:30am on our YouTube channel.
Rev. Jenn will be on study leave April 5-12th. A pre-recorded service provided by Presbyterian World Service and Development will be available on April 11th.
ANNOUNCEMENTS:
On Thursday at 10:30am anyone interested is invited to a time of "Virtual Coffee Hour" over Zoom. There is no agenda, simply a chance to catch up and chat! This event is hosted by Marion Lade and Erica Farrell and you can connect: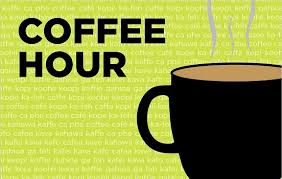 Comox Valley Presbyterian Church is inviting you to a scheduled Zoom meeting.
Topic: Coffee and Chat
Time: Mar 18, 2021 10:30 AM Vancouver
   Zoom COFFEE Meeting
LENTEN PROJECT:
April 4th is your last Sunday to contribute to our Lenten Project. We are raising funds for the Comox Valley Head Injury Society in honour of Gordon Johnson and the Mt. Washington Ski Patrol in honour of Al Wedel.