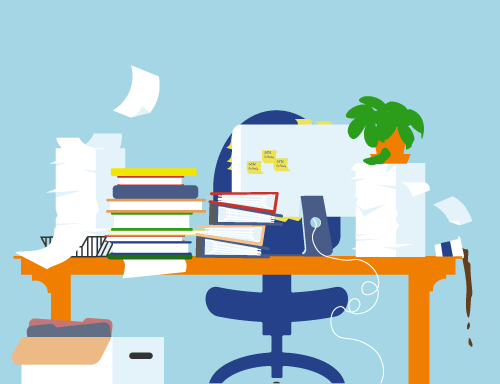 A Message from the Minister's Messy Desk
In my role as Moderator of the Presbytery of Vancouver Island I was asked to attend the UVic Multi-faith Centre's virtual AGM.  If you thought congregational ministry was challenging, imagine trying to minister to students who aren't on campus! Yet, like us, they have discovered that one of the perks of going virtual is that they can reach a broader group. There are people from all over the world participating in meditation gatherings and worship services! Now the big shift is preparing to offer in-person classes in September after a year of being completely virtual.
As we transition from Easter to the Ascension to Pentecost  I'm reminded that many transitions can be exciting and terrifying. This will be a common theme in upcoming sermons. Yet, new beginnings can also provide healing. This comes to mind  each time we discuss the affordable housing possibilities on our property. I was so pleased to see so many people attend the meeting and ask their questions! I know that the New Beginnings Building Committee is very excited about really getting going on the project. While we are also nervous, the committee is doing a great job accessing courses and resources, and meeting with people who have done similar projects. If the resurrection story has taught me anything it is that God is all about new beginnings!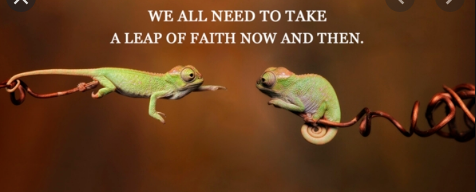 Faith is the confidence that what we hope for will actually happen: it gives us assurance about things we cannot see. – Hebrews 11:1
_________________________________________________________________________
MESSAGE FROM THE FELLOWSHIP GROUP REGARDING THRIFTY SMILE CARDS:
Thank you to everyone in the congregation who has been participating in the Thrifty Smile Card Program. When we apply to participate in this program we need to identify a goal for the funds. We have used the funds over the years to maintain a well-equipped kitchen that meets all safety codes.
Thrifty Foods is changing the way they operate the program beginning June 15, 2021. After that date your current Smile Card will no longer be able to be used to raise funds for the church. We would encourage you to continue to use it until then to maximize the funds we will be able to raise under the current program.
The new program will no longer allow participants to load up their own card, but instead we would need to purchase cards with pre-loaded amounts and then resell them to the congregation. This is not something that we feel that we will be able to manage, so it is with regret that the Fellowship Group will no longer be participating in the Smile Card program as of June 15. Please continue to use your current card until then and thank you again for your support.
What a privilege it was to give $1370.00 to the Comox Valley Head Injury Society! We hope to do a similar photo op with the Mt. Washington Ski Patrol. Thank you again for all your donations to this year's Lenten Project!