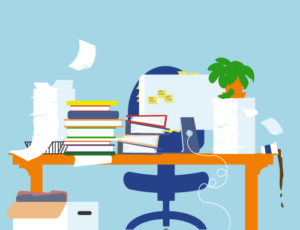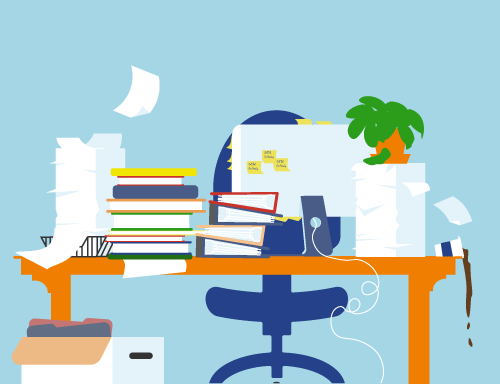 A Message from the Minister's Messy Desk
Ash Wednesday
A Reminder that the Ash Wednesday Service is
TONIGHT at St. George's at 7pm.
You can attend in person or by watching online at:
https://www.stgeorgesunited.com/worship-online
Communion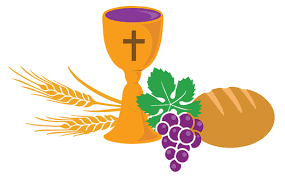 We will be celebrating the sacrament of Communion THIS SUNDAY during our regular service. If you are attending the service online please have your own bread and juice prepared.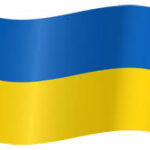 UKRAINE CRISIS APPEAL
The following message comes from the PCC and PWS&D:
The PCC joins in prayer with our partners in Ukraine as they and all around them are faced with war, danger and uncertainty. We pray for safety and peace, comfort for those now in mourning, and humanitarian aid for all in need.
God of the Powers, and Maker of all creation;
God of justice, and Lover and Maker of peace,
we are distressed by the violence and the threats of violence
and destruction in the world,
and especially by acts of war and brutality that people experience in Ukraine.
In solidarity with them, we pray for those
who are suffering and in danger,
who live in fear and anxiety,
who fear what tomorrow will bring,
who are anxious for their lives and
the lives of those they love and care for,
and who mourn the dead.
We pray that those with power over war will lay down weapons,
and that those who have power to accomplish peace will have wisdom and compassion.
God of Grace, the Giver of Life, send your Comforter, the Spirit of Truth,
who is everywhere present and fills all things,
to sustain the hope of all those who seek justice and peace and
to inspire the leaders of nations to do what is right.
Glory to you, O God, Creator, Christ and Holy Spirit, now and forever;
in the strong name of Jesus, the Prince of Peace, we pray. Amen.
To help respond to the escalating situation, PWS&D is receiving donations for Ukraine. As a member of ACT Alliance and Canadian Foodgrains Bank, PWS&D is well placed to provide urgently needed food and non-food support.
To donate directly please go to:
Please note that our Finance Committee encourages you to donate through the website above rather that than through envelopes to ensure that the funds go to Ukraine in a timely manner.
Upcoming Lenten Bible Study
All are welcome to join us for a Bible study every Thurs evening at 7pm over Zoom from March 10- April 7. The study is entitled "Becoming the Church" and focuses on the Holy Habits as found in Acts.
The Book of Acts gives us a fascinating insight into the life, fellowship, and worship of the early church, as it developed post-Pentecost. The six verses (Acts 2:42-47) that form the backbone of this study are often referred to as 'Holy Habits'. These habits will help us throughout the season of Lent.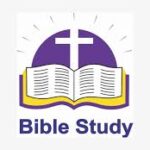 LENTEN PROJECT 2022
Nicaragua: Sowing Seeds for a Secure Future
Your Mission Committee has moved to support PWS&D's Food Security Initiative in Nicaragua for it's 2022 Lenten Project.
"Many of Nicaragua's poor are subsistence farmers who struggle to transform small plots of land into sources of nourishment for their families year round. This is no easy task, especially when their nutrition and livelihoods are so intimately connected to the soil and changing weather patterns.
PWS&D is working with some local partners to address the underlying causes of hunger and poverty so vulnerable families have healthier futures.  Agriculture as a way of life can be a risky business. Food production in Nicaragua hinges almost entirely on the rains. But in recent years, the rains have become less predictable, making it difficult for farmers to know when to plant their crops. As a result, families experience lean periods and struggle with hunger between growing seasons. Farmers who depend on a few staple crops are even more susceptible to crop failure and food shortages. Conventional farming practices like burning or the use of chemical pesticides might yield quick results, while leaving the soil less fertile in the long-term. Through innovative agriculture programs, PWS&D is helping smallholder farmers adapt to the changing climate and replace environmentally destructive practices with more sustainable techniques. Workshops teach farmers how to improve soil quality, conserve water and use organic fertilizers to increase crop production. With this help, farmers are able to harvest multiple times a year and plant vegetables that normally wouldn't grow in the dry conditions. Excess produce is sold at the market to earn income and help families improve their quality of life. Through your generous support of PWS&D, communities in Nicaragua are overcoming hunger and building healthier futures."
Our goal is to raise $1520 which provides a community with vegetable seeds, fruit tree saplings, tools and training.  Help us to sow seeds for a secure future!
To donate to the Lenten Project mark it on the "other" line of your envelope or donate online through our Canada Helps page and choose "2022 Lenten Project".
 AGM on March 20th:
Our AGM will take place following the service on March 20th. This will be a hybrid meeting with either in-person or zoom attendance available. A reminder to committee and group chairs that the deadline for reports is March 1st.