Announcements from the Minister's Messy Desk 
COMMUNION: A reminder that we will be celebrating communion this Sunday. For those attending in person there will be individually prepared elements at your seats upon arrival. For those worsh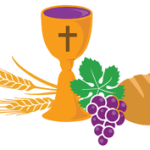 ipping with us online please have your elements prepared before the service.
ADVENT BIBLE STUDY: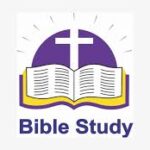 Our study of the songs in Luke continues every Thursday at 7pm over zoom (email revjenng@gmail.com for link) until Dec. 16th. 
IN PERSON WORSHIP:
You are invited to join us for in person worship every Sunday. Please register on line or by calling the office.  A reminder that we also require proof of vaccine and masks at all times. To register on line go to:
https://rsvp.church/r/YBfH0va3 
CHRISTMAS EVE SERVICE:
We will also be hosting an in person Christmas Eve service at 5pm. It will also be live-streamed. Please register on line or by calling the office. 
https://rsvp.church/r/YBfH0va3 
SUPPORT GROUP FOR CAREGIVERS: 
Anyone who is caring for a loved one, friend or wants to help others is welcome to join our support group for caregivers. The next meeting is Dec. 15th at 10am at the church. 
SOME OTHER ANNOUNCEMENTS FROM OUR COMMUNITY:
Comox United (250 Beach Dr) is hosting aWomen's Advent Service on Dec. 13 at 7pm.
Come and catch your breath in the company of other women. Music, readings, singing, and a time to be blessed by the presence of the Holy.
___________________________________________
DRIVE IN MESSIAH SINGALONG: The public is invited to a Christmas singalong from the safety of your car. Sunday Dec. 19th from 2-4pm at the Comox Mall. 
The Compass Community Radio Choir under the direction of Paul Colthorpe and Master of Ceremonies Jenn Forsland. 
Opening Acts include The Comox Valley Children's Choir and The Quarantones.
Car and Driver $30, Passengers $20 Tickets available at Blue Heron Books and Colour Your World. 
____________________________________________
OFFICE CLOSURE:
December 25th – January 4th