A Message from the Minister's Messy Desk 
It is hard for me to believe that Advent begins next week!  I think part of my surprise is due to the balance of working in a "hybrid" world in which half of my meetings and events are on line and the other half are in person with masks. I think  another reason I've been caught off guard is because we have been so consumed with concerns for our friends, family and neighbours on the mainland and now the news from the opposite coast is also concerning.  Admittedly I am also grieving losses.  I remember the pfeffernusse my mother-in-law made every year and know that this year will feel different without her.  Sometimes it is hard to celebrate the hope, peace, joy and love that this season is supposed to inspire. This year I have decided that something I need to do to help me "get into the spirit" is to do a daily advent devotional. In fact, I found two online devotionals that I am going to try. You are most welcome to participate in them with me!
The first one comes from the Tori Smit, a Presbyterian Minister in the Synod of Central-Northeastern Ontario and Bermuda. It is a mix of youtube videos and activities. Please note you need a google account to open the calendar.  
The other comes from Biola Univeristy's  Centre for Christianity, Culture and the Arts. Each day of the Advent Calendar features a Scripture passage, a devotion written by a member of the Biola community, a work of visual art, a poem, and a piece of music. 
https://ccca.biola.edu/advent/2021/
Another way to get into the Advent Season is to join us for our various services and studies! 
In-Person Worship:
You are invited to join us for in person worship every Sunday. Please register on line or by calling the office.  A reminder that we also require proof of vaccine and masks at all times. To register on line go to:
https://rsvp.church/r/YBfH0va3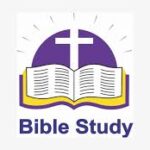 Advent Bible Study:
Join us for a special Advent Bible Study entitled, "Songs of Advent from Luke's Gospel".  Week One's handout is attached.  The study will start Nov. 25 and run every Thursday until Dec. 16 over zoom at 7pm. To connect over zoom click: 
https://us02web.zoom.us/j/83836166197?pwd=QU50ZjlkdHZvZXFzVHVzdmVMOHZ5Zz09
OR call
  +1 778 907 2071 Canada
Meeting ID: 838 3616 6197
Passcode: 053342
FOLLOWING THE SERVICE THIS SUNDAY (Nov. 28th) we have our CONGREGATIONAL BUDGET MEETING.  You are welcome to attend in person or via zoom. To attend via Zoom go to: 
https://us02web.zoom.us/j/81004165479?pwd=b2tvK3hVa0R6SW8zMzIwSGlubWN5UT09
Dial by your location
        +1 647 374 4685 Canada
        +1 647 558 0588 Canada
Meeting ID: 810 0416 5479
Passcode: 024613
Starting Dec. 5th choir practice will be on Sundays at 9am. New singers are most welcome.
You can support flood recovery in BC through Presbyterian World Service and Development. To donate go to: