From the Minister's Messy Desk
Dear CVPC Friends,
In an effort to keep everyone up-to-date we are going to attempt to send out a brief "e-newsletter" on a regular basis. It will consist of updates from the session and other committees, announcements about upcoming events or fundraisers and perhaps a brief message from myself. We hope this is another way we can stay connected during these challenging times.
This week I have been "attending" a conference entitled "SHIFT 2020" at McMaster University. Topics have included things like "The Future through Ancestral Lenses" and "Creating the Future: Margaret Atwood in conversation." But the one that touched me the most was a discussion on 'The Future of Caregiving.' One of the speakers was Donna Thomson, who has written a book entitled The Unexpected Journey of Caring. She also has a helpful blog at donnathomson.com where she shares about her experience as a care giver to her mother and son. I would recommend this blog to anyone who has cared for a loved one. I have included a blessing that I found on her blog at the end of this notice entitled For The One Who is Exhausted, A Blessing by John O'Donohue. I pray it speaks to those of you who are caring for someone, are adjusting to new routines, are teachers, leaders, and professionals who have to adapt to ever changing circumstances.
ANNOUNCEMENTS: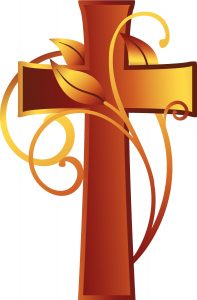 I know that so many of you enjoy seeing those photos before the service. I would encourage you to send more- if you've sent in a photo before send in a new one. If you have not yet sent in a photo I guarantee people want to see your face. You can email them to revjenng@gmail.com
A reminder that our Bible study will begin this Wednesday Sept 30th for the in person study at 2pm (pre-registration required) or on Zoom on Thursday Oct. 1st at 7pm. The Zoom invitation will be sent out Thursday morning.
The Church Street Refugee Sponsorship Group, through St. Peter's, is raising funds to sponsor three refugees from Africa to come to the Comox Valley. Their ultimate goal is to raise $75,000 ($25,000 per sponsorship).
Currently they have a fundraiser in which you can order a large apple crisp for $20.
You can order a crisp by emailing or phoning Dave Talbot 250-218-3168 or kye_bay@shaw.ca
You can also donate through St. Peter's Anglican Canada Helps page- be sure to make it Church Street Refugee in the drop-down box.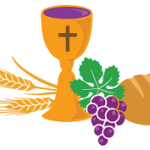 Sunday Oct. 4th is World Communion Sunday. This means that during our online devotional we will have communion.  You are encouraged to participate as you are able or comfortable. Please have your own bread and juice prepared for that Sunday.
Thanksgiving Sunday is coming up- in the past that Sunday has been a very interactive inter-generational service. I'd like to try to keep it as interactive as possible in two ways.
Send me a short video on what you are thankful for and/or send me an email with a thanksgiving item or prayer request that can be included in our closing prayer.  You can email me at revjenng@gmail.com.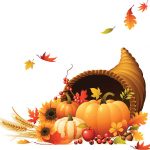 For The One Who is Exhausted, A Blessing
by John O'Donohue
When the rhythm of the heart becomes hectic,
Time takes on the strain until it breaks;
Then all the unattended stress falls in
On the mind, like an endless, increasing weight.
The light in the mind becomes dim.
Things you could take in your stride before
Now become laboursome events of will.
Weariness invades your spirit.
Gravity begins falling inside you.
Dragging down every bone.
The tide you never valued has gone out.
And you are marooned on unsure ground.
Something within you has closed down;
And you cannot push yourself back to life.
You have been forced to enter empty time.
The desire that drove you has relinquished.
There is nothing else to do now but rest.
And patiently learn to receive the self
You have forsaken in the race of days.
At first your thinking will darken
And sadness take over like listless weather.
The flow of unwept tears will frighten you.
You have traveled too fast over false ground;
Now your soul has come to take you back.
Take refuge in your senses, open up
To all the small miracles you rushed through.
Become inclined to watch the way of rain
When it falls slow and free.
Imitate the habit of twilight;
Taking time to open the well of colour
That fostered the brightness of day.
Draw alongside the silence of stone
Until its calmness can claim you.
Be excessively gentle with yourself.
Stay clear of those vexed in spirit.
Learn to linger around someone of ease
Who feels they have all the time in the world.
Gradually, you will return to yourself,
Having learned a new respect for your heart
And the joy that dwells far within slow time.