A Message from the Minister's Messy Desk
A reminder to turn your clocks back this weekend!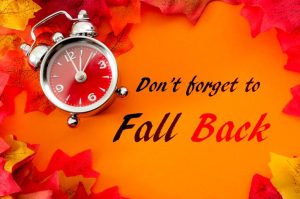 Dear Friends,
We are looking forward to our trial run for in-person worship this Sunday. If all goes well we will resume in-person worship on Nov. 15th. You must follow the re-open guidelines and register each week. An email will go out on Wednesday mornings when registration opens. If you have the internet, please use our online registration rather than phoning the office.
Our service on Nov.8th will be online only and has been pre-taped. It will be available on our YouTube channel later in the week.
I will be away on holidays Nov. 2-9. For any pastoral emergencies please contact Angela Hope, 250-650-8830.
A reminder that if you did not register but you would like to see some familiar faces you are more than welcome to come to the church and listen to the service on your car radio at 89.9FM. In the event that you would like to do this option we have provided the words to the hymns so you can sing along!
For those attending in person please note that on Oct. 26th Dr. Henry stated that "The expectation is that everyone wears a mask in all indoor public spaces." It is encouraged that during worship you keep your mask on at all times.
With that in mind I would like to share a prayer that comes from the Right Reverend Richard Bott who is the current moderator of the United Church of Canada.
Creator,
as I prepare to go into the world,
help me to see the sacrament
in the wearing of this cloth-
let it be "an outward sing
of an inward grace"-
a tangible and visible way
of living love for my neighbours,
as I love myself.
Christ,
since my lips will be covered,
uncover my heart,
that people would see my smile
in the crinkle around my eyes.
Since my voices may be muffled,
help me to speak clearly,
not only with words,
but with my actions.
Holy Spirit,
as the elastic touches my ears,
remind me to listen carefully-
and full of care-
to all those I meet.
May this simple piece of cloth
be shield and banner,
and each breath that it holds,
be filled with your love.
In your Name
and in that love,
I pray. Amen
611 For All the Saints
Verses 1,2,4,8
For all the saints
who from their labours rest,
who thee by faith
before the world confessed,
thy name, O Jesus,
be forever blest.
Hallelujah, hallelujah!
Thou wast their rock,
their fortress and their might,
thou, Lord, their captain
in the well-fought fight,
thou in the darkness
drear their one true light.
Hallelujah, hallelujah!
O blest communion! fellowship divine!
We feebly struggle,
they in glory shine;
yet all are one in thee,
for all are thine.
Hallelujah, hallelujah!
From earth's wide bounds,
from ocean's farthest coast,
through gates of pearl
streams in the countless host,
singing to Father,
Son and Holy Ghost.
Hallelujah, hallelujah!
749 Be Still, my soul
Be still, my soul:
the Lord is on thy side;
bear patiently
the cross of grief or pain;
leave to thy God
to order and provide;
in every change
God faithful will remain.
Be still, my soul:
thy best, thy heavenly Friend through thorny ways
leads to a joyful end.
Be still, my soul:
thy God doth undertake
to guide the future
wisely, as the past.
Thy hope, thy confidence
let nothing shake;
all now mysterious
shall be bright at last.
Be still, my soul:
the waves and winds still know
the voice that ruled
them here on earth below
Be still, my soul:
when dearest friends depart,
and all is darkened
in the vale of tears,
then shalt thou better know God's love, God's heart
who comes to soothe
thy sorrow and thy fears.
Be still, my soul:
thy Jesus can repay
from his own fullness
all death takes away.
Be still, my soul:
the hour is hastening on
when we shall be
forever with the Lord,
when disappointment,
grief and fear are gone,
Sorrow forgot,
love's purest joys restored.
Be still, my soul:
when change and tears are past,
all safe and blessed
we shall meet at last.