A Message from the Finance Committee
A new year is here and we are very grateful for the generosity displayed this last year. Thank you for your continued support! The year end is forthcoming but we are very grateful for the generosity displayed by the congregation.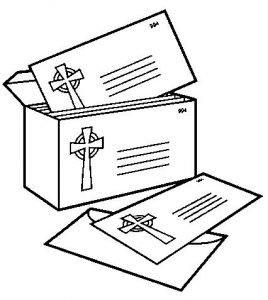 A reminder that you can pick up your 2021 offering envelopes from the church during office hours (Wed-Fri 9am-11am)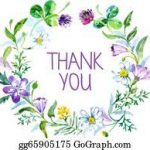 Thank you to Ruth Rivington who has served as envelope secretary for many years. Thank you for her careful attention to detail and insight!
Thank you also to Pat Douglas who is assisting Ruth and will begin a term as envelope secretary in the coming months. The 2020 Tax Receipts will be electronic this year. If we have your email address they will be emailed to you. If we do not they will be mailed to you next month.
Please note that donations received after Dec. 24 will be counted towards your 2021 givings.
A Message from the Session
Session met on Tuesday, Jan 12 over zoom. We continue to keep our building closed to in-person gatherings as per the provincial health orders. When these orders change the session will meet to discuss re-opening.
The New Beginnings Building Committee is preparing a report regarding the building of affordable housing on our property. We can expect an update next month.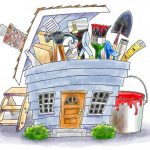 Starting Feb. 1st Stewart Tracey of Cabinteely Contractors (also Ron Jackson's nephew) will be contracted as our Property Manager. Also, the roles and responsibilities of the building and maintenance committee will be reviewed and revised in light of this contract. Thank you to those willing to assist us!
Thank you to Dave Sherstone, who has served as Committee chair for many years and has spent many hours maintaining and improving our building!
The session approved a proposal from Highstreet Ventures, the company building the new apartments by Quality Foods. They will be using our parking lot Monday-Saturday for the crew's private vehicles until the building is complete. If we require use of our parking lot during that time they will park on the gravel portion only.
The AGM will take place over Zoom the week of March 22 (official date and time to be determined). We understand that many groups and committees were unable to meet during 2020 so we do not expect a formal report. We will contact committee chairs if they would like anything added to our Annual Report. Please note that this report will also include our 2021 budget. The budget amount for 2021 will remain the same unless the committee tells the finance chair a different amount.