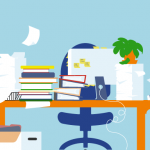 A Message from the Minister's Messy Desk
Happy Lunar New Year! When I served as Interim Moderator at the Chinese Presbyterian Church in Victoria, I learned how it was a time to celebrate the family with lots and lots of delicious food. While we won't be having any big dinners any time soon I do want to celebrate my church family. Thank you for your resilience, prayers, insights and support!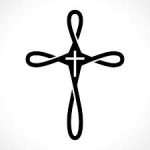 Thank you so much to all who participated in the service on Sunday or have watched it later on YouTube. Aside from just a few little glitches the service went as best as it could and many commented on how lovely it was to be able to see each other! If you have not had a chance to watch the Feb. 7th service it is available on our YouTube channel here:https://www.youtube.com/watch?v=3LAJC41zyjc&t=840s 
The service for Feb. 14th has been uploaded to our channel and is available here: https://www.youtube.com/watch?v=ggwUwhlJW74&t=5s
The service for Feb. 21st has been pre-recorded and will be available late next week.
Everyone is encouraged to also watch our Ash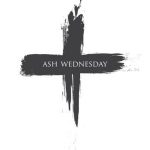 Wednesday Meditation which will be posted to our YouTube channel on Feb. 17th. We welcome members of Comox United, St. George's United and Cumberland Weird Church to this service as well.
Speaking of our YouTube channel. We are 21 subscribers away from 100. That's amazing! If we reach 100 subscribers we would then be eligible for our own URL address. While this may not make sense to most of us, what this would allow us to do is have a custom web address for our channel, making it easier for us and others to find it. If you have not subscribed please consider doing so. On most devices it is a little read button on the channel's homepage that says "subscribe"- if you click it you are automatically subscribed. This would also allow you to see any videos we post on your home page and be notified when we start live streaming.
OTHER ANNOUNCEMENTS:
Lenten Bible Study: Anyone interested is welcome to join me for a study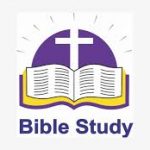 entitled, "Pray Like This…" a study on the Lord's Prayer. This study will explore some of the major themes of the Lord's prayer- the possible sources Jesus used and transformed to form this prayer; our relationship with God and our neighbour; God's provision; forgiveness and forgiving, and our battles withtemptation and testing. It will run every Thursday at 7pm starting Feb 18 until March 18 over Zoom.
The Mission Committee has chosen to continue to support the Comox Valley Head Injury Society and the Mt. Washington Ski Patrol for our lenten project this year. This is essentially a continuation of last year's lenten project which was put on hold at the start of the pandemic.  You can donate to the lenten project through your envelopes by marking it on the "other" line or through our canadahelps webpage which you can access by clicking the "Donate Now" button on our website.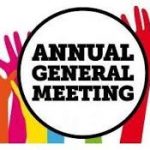 The AGM will be on Sunday March 21st at 1pm over Zoom. Everyone is encouraged to attend! This year it will include both the annual report and the budget.
Committee Chairs and Group Coordinators should have received a notice regarding the Annual Report. Please contact Jenn if you did not receive the notice. Reports are not required this year but are welcome. Deadline is Feb 19th.