A Message from the Minister's Messy Desk       
Despite the fact that I am writing this at 10am the sky outside my window is rather grey, wet and dark. While I will admit that this kind of weather gets old fast, at this time of year it makes me feel rather cozy and even a little excited. When I was young and our family would camp in an old pop up trailer I actually looked forward to rainy days thanks to the creative ingenuity of my Mom. We had a special box in the trailer called "The Making Box" and in it were special colouring books, crafts, stickers, finger puppets and other treats. However, we were only allowed to open and use "The Making Box" when it rained! I sometimes still get excited on rainy days for this very reason. The Advent season is often full of "Making Box" activities. I know many of you are following the Advent Calendar which has a different activity each day. Perhaps this pandemic affords us the time to get creative and make something special or return to long lost traditions. It might be dark and grey outside  but advent prepares for and celebrates light coming into our world. Here are a few ways to make this advent special:
A rem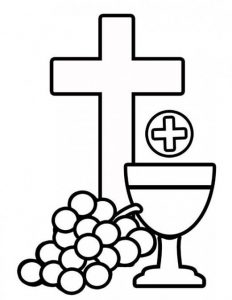 inder that this Sunday, Dec.6th, we will celebrate communion during our regular service. You are welcome to participate as you feel comfortable. You will need to have your own elements prepared.
Want to join our "choir"? Or simply practice singing the hymns and carols for the upcoming Sundays? Carol Anne is offering a practice session on Mondays over zoom from 11-11:30am. Whether you plan on recording the hymns or just want to sing you are welcome! Please email Carol Anne at carolanneparkinson@gmail.com for the zoom invite.
We will continue to provide an Advent Bible Study, Little Town, Big Story on Thursdays at 7pm over Zoom until Dec. 17th. Email revjenng@gmail.com for the zoom invite.
The Mission and Outreach Committee is collecting money for the Salvation Army gift cards until Dec. 20th (please have your envelopes in by Dec. 19th). You can make a donation by marking it on the "other" line on your envelope or through our Canada Helps webpage (Pick "Christmas Hampers").
Preparations are in place for a Drive-In service on Christmas Eve at 4pm. However, the current public health restrictions would not allow such a gathering. We will wait until closer to the date to find out what restrictions are in place and will act accordingly.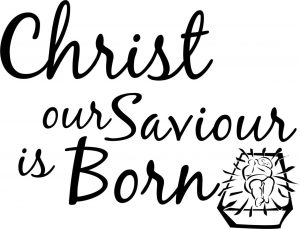 Regardless, there will be a recorded message on our YouTube channel for Dec. 24th which will be posted by 3pm on Dec. 24th.
There will also be recorded services for Dec. 27th (posted by Dec. 26th)  and Jan.3 (posted by Dec. 31st) as Mike and I are taking a little "live-stream" break.