A Message from the Minister's Messy Desk
          Merry Christmas Everyone! I know that for many of us, this year's celebrations look a little different. I hope that the devotions, services and ministries taking place will help us adjust to this difference and see the new opportunities that God is placing before us. Remember that Mary and Joseph never had the Christmas we have now- but they had Christ!
Drive-In Service: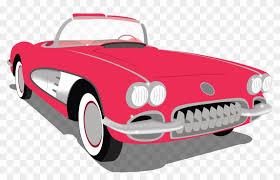 There are still spaces available for our Drive-In Christmas Eve service TONIGHT at 4pm.
You can register your vehicle at:  https://reopen.church/r/G7rtRqfx
You only need to register for the number of vehicles attending (ie a family of 4 in one car would register for 1 "person"  while 2 people arriving in separate vehicles would register for 2 "people")
This is a simple Lessons and Carols service with lots of singing! We are pleased to have Carol Anne assisting us live as well as a few pre-recorded songs by our choir and other church musicians. Please note that this service is not being recorded due to the fact that we will (hopefully) be outside.
Here are some additional things to think about regarding
our Drive-In service:
Please arrive between 3:40-3:50 so we can begin on time.
Only members of the same household/bubble are permitted in a        vehicle
Leaving your vehicle is not permitted and the windows are to be rolled up
Please turn your vehicle off (do not idle) and therefore bring a blanket/wear warm clothes
Also bring a flashlight or battery powered candle to help you see the songbook. If you have an advent kit, feel free to bring all of your battery powered advent candles!
Tune into 89.9FM
The service will be between 30-45mins.
Attached in this email is also an electronic songbook that includes all the carols we will be singing at our Drive-In service (plus a few extras). Feel free to print it OR download it to your device to follow along.
Pre-Recorded Christmas Eve Devotional:
Whether you are able to attend our Drive-In service or not you are also welcome to curl up on the couch and enjoy this special Christmas Eve devotional we like to call "Christmas at Home with Rev. Jenn".  It follows our usual devotional outline with a few extra special cameos.  The service is now upload to our YouTube channel and can be viewed here:
Christmas At Home With Rev. Jenn
Other reminders and announcements:                         
The Joy to the World: Creches of the World full 30mins virtual tour is now available on our YouTube channel at:
Joy to the World Annual Creche 2020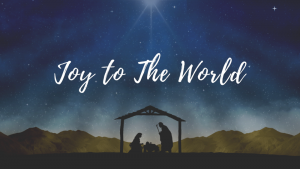 or go to cvpc.ca or you can watch clips on our channel by choosing "Playlist" and picking the clip you wish to watch or call the office to receive a DVD.
Looking for music to accompany your week? Please enjoy this collection of advent and Christmas hymns as recorded by Elvera Penner, Barb Tease, Carol Anne,  Members of our Choir and Rodney MacMillan.
You can listen to it via our YouTube channel or by going to:
 A reminder the office is closed December 25-January 5.
The weekly devotionals for Dec. 26 and Jan 3 have been pre-recorded and will be posted by the Saturday evening before.  I am still available for any pastoral emergencies.
The Zoom Choir practice with Carol Anne will begin again on Jan. 11 at 11am. Anyone is welcome to join and sing along even if they do not plan on recording the hymns. Please email Carol Anne  at carolanneparkinson@gmail.com for the zoom invite.
A big thank you to Shelter Point Distillery who has donated 20 bottles of hand sanitizer!
MERRY CHRISTMAS!
CHRIST OUR SAVIOUR IS BORN!