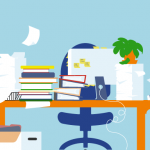 A Message from the Minister's Messy Desk
Dear Friends,
A month ago I attended a virtual lecture by Dr. Francis Collins, the Director of the National Institute of Health (and Dr. Fauci's boss) . Most of the lecture was about the science behind covid research and the subsequent vaccines. It was enlightening! Dr. Collins is also a Christian and he spoke clearly that Christians have a moral imperative to receive the Covid-19 vaccine. This is in part based on the very simple passage found in Matt 22:34-40; Mark 12:28-34 and Luke 10:25-28 that the greatest commandment is "To love the Lord your God, with all your heart, soul, mind and strength and to love your neighbour as yourself."  All of the decisions with regards to following restrictions and protocols that the session has made during this pandemic have been firmly placed in demonstrating love for God and our neighbour (members of our congregation or not). Getting vaccinated is the next step in demonstrating this love. Angela Hope has prepared information below with regards to the vaccination roll out in BC and we encourage everyone to follow those steps. But a reminder, that loving our neighbour also means being patient (I know I find that hard!). We know that there will be hiccups and delays, don't give up trying!  Also, please only phone the appointment line when you are eligible to do so. This will take time but praise God, hope is on the horizon!
ANNOUNCEMENTS:
If you missed our service on Feb. 28th it can be viewed here:
https://www.youtube.com/watch?v=hMXRdGdB8js&t=38s
The service for March 7th will be over Zoom. The recorded service will be posted about an hour after our live-stream to our YouTube Channel.
There are TWO ways to participate live: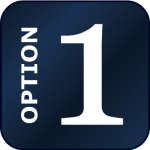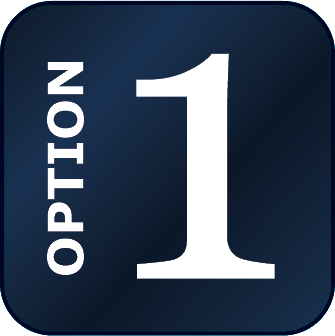 You can clink the link below on Sunday at 10:25am. To use this option you must have a device with the Zoom App on it.
https://us02web.zoom.us/j/89380210766?pwd=a0U0Sk9LaHNMaFBBM2RPNUF1ZkRCQT09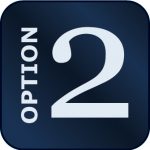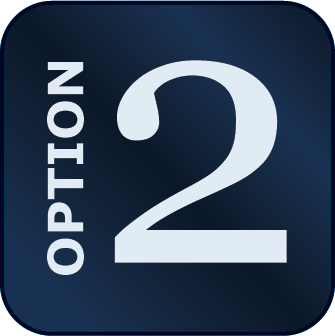 If you do not have a device with the Zoom App on it you can call one of the three following long distanced numbers from a telephone:
1 647 374 4685 Canada
1 647 558 0588 Canada
1 778 907 2071 Canada
It will ask for your Meeting ID: 893 8021 0766#
Followed by the Participant ID/ Passcode: 763103#
Please note that everyone will be muted upon entry but can un-mute after the service for a brief fellowship time.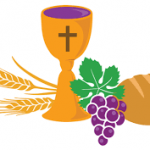 COMMUNION:
We will celebrate the sacrament of communion during the service on March 7th. To participate you will have to provide your own juice and bread.
LENTEN BIBLE STUDY:
We continue to meet Thursdays at 7pm over Zoom for our Lenten Bible Study "Pray Like This…" a study on the Lord's Prayer. Even if you have missed the last couple of weeks you are more than welcome to join us. Please email me for the zoom invite.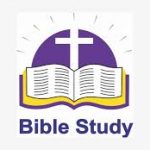 LENTEN PROJECT:
The Mission Committee has chosen to continue to support the Comox Valley Head Injury Society and the Mt. Washington Ski Patrol for our lenten project this year.  You can donate to the lenten project through your envelopes by marking it on the "other" line or through our canadahelps webpage which you can access by clicking the "Donate Now" button on our website.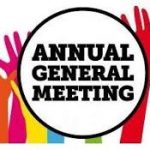 The AGM will be on Sunday March 21st at 1pm over Zoom. Everyone is encouraged to read the report and attend! The Annual Report will be sent out in a separate email later this week.
_____________________________________________________________________________
A MESSAGE FROM OUR PASTORAL CARE ASSISTANT
Instructions for getting your CoVid 19 vaccination
taken from the BC Centre for Disease Control Site.
The number to call is 1-833-348-4787
 For those born 1931 or earlier, please call the above number during the week of
March 8th     —   or anytime after that week.
For those born 1936 or earlier, please call the above number during the week of
March 15th  —  or anytime after that week.
For those born 1941 or earlier, please call the above number during the week of
March 22nd  —  or anytime after that week.
Someone else can call on your behalf.   You must give this information:
Your first and last name
Your date of birth
Your postal code
Your Personal Health Number
Contact information: either an email address that is checked regularly, or a phone number that can receive a text message.
You will NEVER be asked for your SIN, Drivers Licence number or banking information.   If anyone asks for those please hang up immediately
 You will be given the Pfizer or the Moderna vaccine.   You will not be able to choose.
For the appointment please wear a short sleeved shirt/top.  Please wear a mask.   Arrive a few minutes ahead of time.   You may bring one person for support.   All clinics will be wheelchair accessible.  You will have to wait 15 minutes, after getting your vaccine, before leaving.
You may have delays when calling the above number.   Be patient and call back.   You will get through.
Do call Angela Hope at 250-650-8830 if you have any questions and I will try to answer them or find the answer.