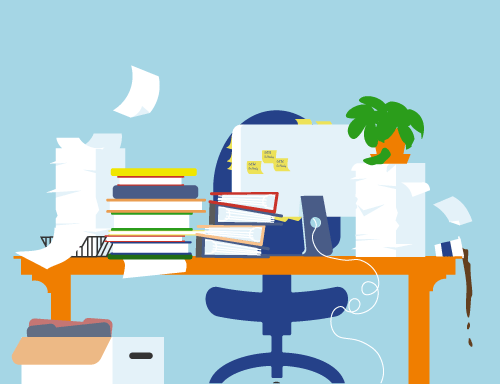 A Message from the Minister's Messy Desk
Dear Friends, while often things wind down over the summer this year it feels more like things are gearing up! For example, I'm looking forward to our careful work in returning to in-person worship for the last Sundays of every month in June, July and August. Some members of the New Beginnings Building Committee have been incredibly busy taking an online course entitled, "Ready, Set, Build!" which has been very helpful as they look at next steps, and even I am going back to school! Well, sort of. Over the pandemic I have been taking in webinars offered by the Centre for Missional Leadership, a diploma program and centre based out of St. Andrew's Hall (The PCC seminary) at the Vancouver School of Theology (VST). These webinars reminded me how much I enjoy learning and how it sparks enthusiasm for ministry. As a result, I am taking two weeks study leave July 4-19 to take two courses offered by VST. These are regular courses for students at VST but I will be auditing them (ie not getting marked!). July 5-9 I will be taking a course entitled,   "The Unexpected Wisdom of the Parables" and the following week the course is entitled "Job through the centuries". I've already started reading the textbooks for these courses and I'm looking forward to the new insights I'll gain and hope it influences my ministry and preaching! The course are full days with a few evening lectures. While they are all online, which means I will still be "in town", I may not be available for non-emergency pastoral matters.  The local United Churches and I also discussed our shared services this summer and determined that those weeks would be a good time to offer those services.
July 4th St. George's United
will be offering a live-streamed service at 10:30am through their website: stgeorgesunited.com
__________________________________________________________
July 11th we will be offering a pre-recorded service on our YouTube channel: 
https://www.youtube.com/channel/UC1-fMsGdZ1dMjdoXTzfro4w
_________________________________________________________
July 18th Comox United
will be offering a pre-recorded service on their website: 
https://www.comoxunitedchurch.com/pages/online-sunday-services
OTHER IMPORTANT ANNOUNCEMENTS: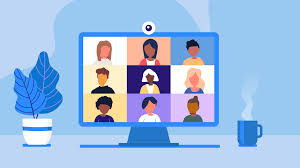 Elders: There is a special session meeting over zoom on Tuesday June 22 at 7pm to receive a report from the property committee regarding the roof and furnace repairs.
MARK YOUR CALENDARS:
There will be a congregational meeting on Monday July 5th at 7pm
……..over zoom to inform the congregation of the report from the property committee regarding the roof and furnace and to receive some feedback. Everyone is encouraged to attend. The zoom link and report will be distributed closer to the date.  
__________________________________________________________
REGISTRATION FOR IN PERSON WORSHIP
Next Sunday, June 27th, will be our first in-person service in quite some time. Space is limited but there is some spots available for those of you with internet. If you would like to attend you must register. Upon registration you will receive a letter reminding you of the protocols. To register go to: https://rsvp.church/r/YBfH0va3 
We will also be offering in-person worship July 25 and August 29. 
__________________________________________________________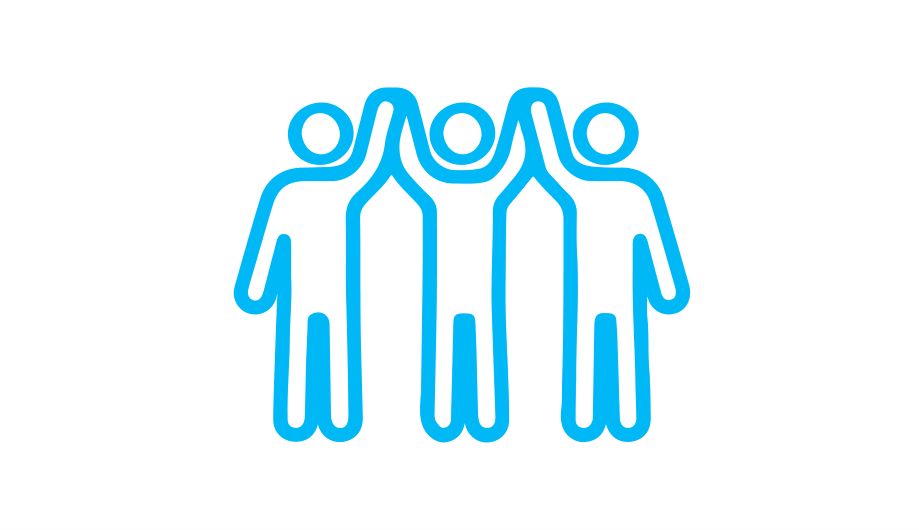 Support Group for Caregivers
A Message from or friend Alison van Schie :
Hello, I'd like to introduce myself. I am Alison van Schie of Alongside Caregiver Consulting and I facilitate Support Groups.
Are you providing support and care for someone – as a family member, neighbour or friend? Are there times you feel stressed, confused, overwhelmed, burned out, stuck or even depressed? If so, a caregiver support group may be just what you need.
Attending a support group is an effective way to reduce stress and find healthy coping strategies from other caregivers who know what it's like to be entrenched in a caregiving journey.
The church is offering space for caregivers to meet together to share their experiences, frustrations, stresses and wisdom with the goal of feeling better equipped to do what you do every day for your care recipient. Our first meeting will be on Monday June 28th at 10am at the church (725 Aspen Rd) 
I invite you to express your interest to either Angela Hope 250-650-8830 or by contacting me at 250-207-1987 or alongsidecaregiverconsulting@shaw.ca
Covid-19 protocols will be followed.