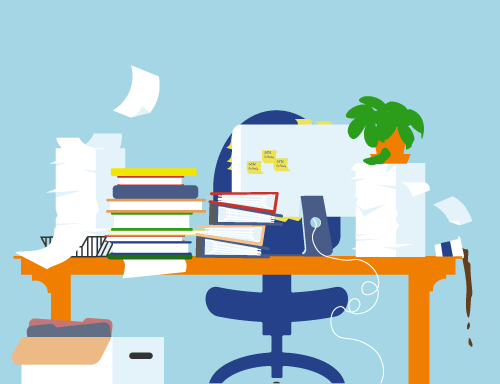 A Message from the Messy Minister's Desk
Happy Ascension Day! The Presbyterian Church doesn't really celebrate the ascension as much as the other church festival days. However, I have come to really appreciate it, especially this year. This Sunday's sermon will delve deeper into what the ascension really means for the church but here are a couple observations. First, the ascension happened 40 days after Easter, which is why it is celebrated today. Often in the Bible the number 40 was used to represent "a really long time". Following Easter Jesus spent "a really long time" discussing all that had taken place with his disciples and what it all meant. Oh how I wish they had written all those conversations down!
Second, Jesus ascends almost immediately after the disciples ask, "Lord, is this the time when you will restore the kingdom to Israel?" and Jesus replies, "It is not for you to know the times or periods that the Father has set by his own authority." Oh how frustrating! Both the question and Jesus' reply seem rather timely for us. We're asking WHEN will this pandemic be over? Now? How about soon? Maybe by summer? But the reality is, we just don't know. However, the ascension also teaches me that while we may not know the time when God's kingdom will become a reality we have received the power of the Holy Spirit and have been commissioned to be witnesses to Christ to the ends of the earth.  Regardless of a pandemic that is still our call. I absolutely look forward to when things will "return to normal" (I have my first vaccine appointment on May 21st!!!) but I have learned a lot about how to witness to Christ in "unprecedented times" and strangely, I am mostly grateful for that experience.
Announcements:
I will be away on holidays May 24-31st. My very best friend and student at Knox College, Jessica Foy will be providing a pre-recorded service on our YouTube channel for May 30th.
We will celebrate the sacrament of communion on Sunday June 6th during our live-stream. Please have your own elements prepared.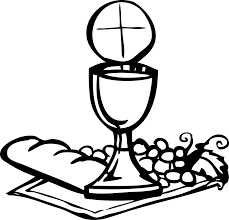 UPCOMING BIBLE STUDY: "ALL GOD'S CREATURES" A four week Bible study will begin June 3 and will run every Thursday at 7pm over Zoom until June 24 (4 weeks).  We will use Scripture to help us understand our relationship with all of God's creatures, great and small.